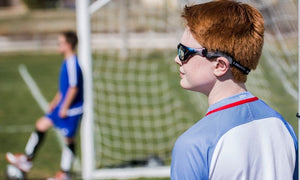 3 Tips for Choosing the Right Color Lens for Your Sport
Sunglasses and prescription glasses often come with unique lens tints. Yellow, green, orange, pink—these varieties look more like stylistic preferences than visual aids. However, colored lenses offer specific advantages to wearers, especially those playing sports. Here are three tips for choosing the right color lens for your sport.
Anticipate the Conditions
The sun gives life and light to living creatures all around the earth; however, it also obscures vision and can blind us while outdoors. If you play a sport where you spend copious hours outdoors, you may want a bit of extra help to see. When choosing a colored lens for visual support, you must first anticipate the weather conditions, factoring in aspects like:
The brightness of the sun
The frequency of overcast and rainy days
The number of reflective elements like water
Consider the Game
You must keep the game itself in mind as you make your decision about color lenses. Each sport plays differently and works under different weather conditions. The colors and brightness of light around the players will change from sport to sport. For example, youth prescription sports glasses for soccer only need to be gray to decrease glare and brightness during sunny days. On the other hand, a tennis player will want orange or yellow lenses to increase the contrast between the colorful court and bright neon green-yellow ball.
Think About Style
While certain hues will undoubtedly alter the way you play the game, there is an element of personal choice involved. Many colors will achieve the same or similar effects, so you have some selection available. For example, yellows and oranges, reds and pinks, and coppers and browns pair well together. You could choose a shade of either option for the same impact, depending on the style you desire.
Remembering these three tips for choosing the right color lens for your sport will help you find a practical and fashionable lens. If you have further questions about selecting corrective color lenses for sports or would like to order a pair, reach out to our experts at Optics Outfitters today.
---