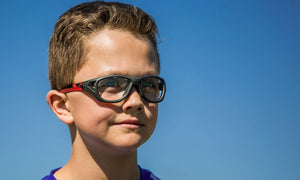 Must-Have Gear Every Lacrosse Player Needs
Regardless of a player's age and experience, there is a set of must-have gear every lacrosse player needs. Every athlete must adhere to safety guidelines and game rules. Let's explore the essential pieces of equipment required to play lacrosse successfully and safely.
Lacrosse Stick
The only piece of equipment that comes into contact with the ball is the stick. Depending on your position in the field, the stick length can vary. You need to ensure the head's mesh is factory strung in the beginning.
The length of the stick—including the head—ranges anywhere from 40 to 72 inches for a goalie. In contrast, a defenseman's stick will range from 52 to 72 inches. A midfielder and an attackman will carry what's considered a "short stick" that only measures 40 to 42 inches, including the head.
Cleats
Lacrosse is a fast sport—and because of that, you need cleats. Some fields are grass, and others are turf, so your cleats will vary based on those factors. They can often resemble a football cleat with a mid-level cleating. A molded cleat works best on dry turf, whereas a detachable cleat can serve lacrosse athletes in many scenarios.
Headgear
Protective headgear is critical must-have gear every lacrosse player needs. Adequate headgear can be broken down into several components that provide safety to a player's head and face. Non-negotiable headgear also includes a helmet, a mouthguard, and for some players, prescription eyewear.
If you already require the use of prescription glasses for daytime use, consider investing in a pair of prescription lacrosse goggles. The flexibility to switch from glasses to sports goggles can prevent wear and tear of your everyday frames. Additionally, a pair of sports goggles can withstand high-impact scenarios.
Gloves
Protecting your wrists, hands, and fingers is vital in lacrosse because you'll be holding the stick. Look for gloves where the palm has premium materials like suede. Nash and mesh offer a durable grip but tend to be more uncomfortable.
Pads
Due to the nature of lacrosse, contact is inevitable. Invest in a quality set of shoulder pads, which can protect you from loose balls and checks from other players. Ensure the padding fits appropriately across your collarbone and 100 percent of your sternum. Rib pads are also valuable to have (although they aren't required.)
Contact Optics Outfitters today to further discuss your prescription and so you can get a pair of quality goggles.
---